"Understand the problem, solve the problem. Then, write the code"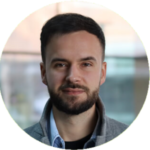 JOHANNES PICHLER
CTO of company
Join our private Telegram "Inner Circle" channel now! By subscribing, you'll be the first to know about any special offers and the latest developments on our products. Don't miss out – join today and stay informed!
First step to your own passive income. In this video, we'll explain how to take the first step towards your own passive income, and provide you with the necessary information to achieve financial success.
In this video, we will provide you with a comprehensive guide on how to register with a trustworthy broker.
Join us in this video as we take you through the steps of downloading and installing the MT4 platform and show you how to connect it seamlessly to your trading account.
In this video, we will demonstrate the simple process of downloading and installing the AI Trading Tool, the final step before you start earning a passive income with ease.
Discover the secrets of our cutting-edge AI trading system in this informative video. Get a view into how our system operates and how it can transform the trading landscape. Join us as we dive deeper into the technology and features that set our AI system apart from the rest.
Watch our final video tutorial on how to buy and configure a Server for seamless performance. This step is optional but highly recommended.