"Understand the problem, solve the problem. Then, write the code"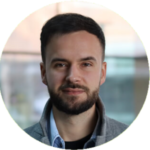 JOHANNES PICHLER
CTO of company
Join our private Telegram "Inner Circle" channel now! By subscribing, you'll be the first to know about any special offers and the latest developments on our products. Don't miss out – join today and stay informed!
Welcome to FXALCHEMIST unlimited
We strongly urge you to watch this video in its entirety, as it contains vital information regarding the potential risks and the right mindset required for making successful investments. It is imperative that our clients are fully informed.
Open the right trading account.
In this video, we will provide you with a comprehensive guide on how to register with a trustworthy broker.
In this Video we will show you how to verify your license. 
Upgrade to unlimited version
In this video tutorial, we show you how to upgrade your limited AI Trading Bot to its unlimited version. It's a simple process, so you can unlock all the features and start maximizing your trading potential.
Watch our final video tutorial on how to buy and configure a Server for seamless performance. This step is optional but highly recommended.
Are you satisfied with the performance of our Software?
Join our Affiliate Program and earn 40% commission on every sale you refer to us. It's a simple and easy way to earn additional income while sharing the benefits of our AI Trading Bot with your network. To get started, simply contact our support team. Start earning today!