AI-Powered Trading Software
Automated. Intelligent. High-return.




Alchemist is an advanced AI trading software that operates on MetaTrader, automating the complexity of trading to deliver monthly returns up to 12%.
With its fully automated model, it undertakes market analysis, trade executions, and portfolio management, ensuring consistent profits.
Alchemist is your ticket to automated, stress-free and profitable trading.
✓ up to 12% monthly profit
✓ Fully Automated – no technical knowledge required
✓ Proven 8 year performance
✓ Generates earnings even in recession
✓ User-friendly and easy setup
✓ Developed in Germany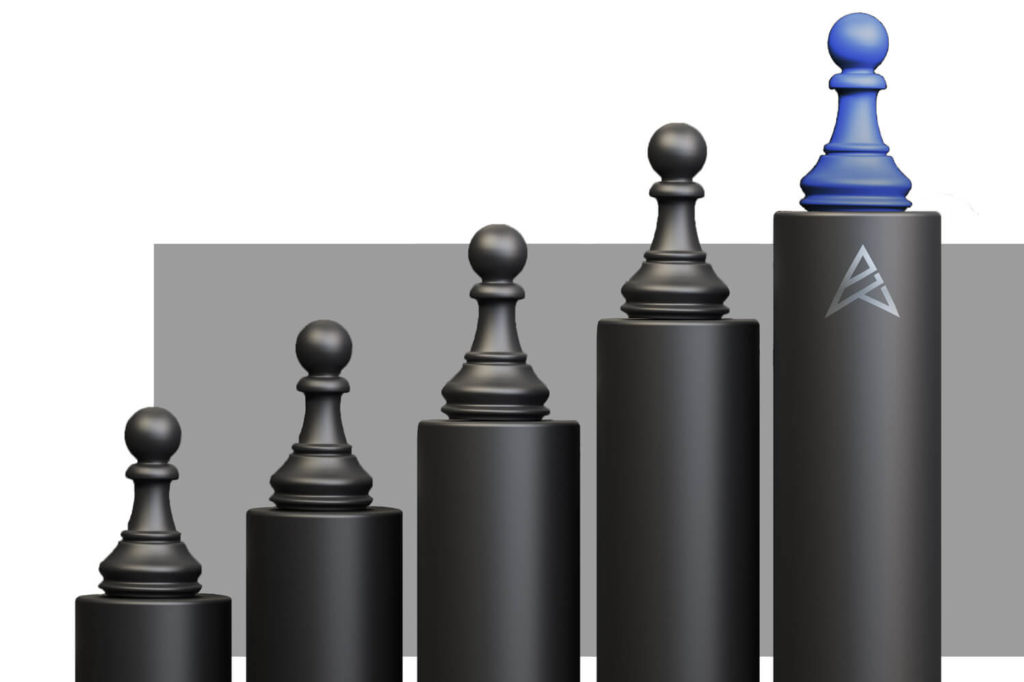 Alchemist is the only fully automated trading algorithm with over 6 years of backtesting and a live track record for over 2 years. These values not only exceed the industry average, but leave other algorithms in the dust.
That's what sets us apart.
Results that
speak for themselves
Live trackrecord and backtest
In a field as opaque and fast-moving as trading, it's easy to lose sight of things. That's why transparency is an important concern for us. All our data and tests are available for everyone to see. So you can make your decision based on facts not fiction.
to your automated trading system
Create an account

On our tutorial page you will learn step by step how to create a trading account within minutes.

Install the trading algorithm

In the next section, we will explain how to connect the Alchemist AI with your Trading Account.

Sit back and enjoy

Watch the software at work and enjoy the reward. From now on, up to 12 % monthly returns are waiting for you.
Automate your trading with Alchemist.
The numbers speak for themselves. That's why we can guarantee our Performance instead of just promising them. That means:
If you don't make a profit within 14 days, we won't just refund your money for the Algorithm. You will receive an additional 100€ as compensation.
This makes your start with Alchemist nearly risk-free. If our algorithm delivers what we promise, your passive income stream is secured. If it doesn't, you will get the money from the purchase of the Algorithm back and an additional 100€ on top.
What are you waiting for? Try Alchemist now!
This 50% offer is time limited and valid only until 23:59 on 27.08.2023
Alchemist Trading Algorithm
Step by step guide
Live Chat Support
Instant delivery
Cancelable at any time
FREE Updates included
Alchemist Trading Algorithm
Step by step guide
Live Chat Support
Instant delivery
Cancelable at any time
FREE Updates included
Alchemist Trading Algorithm
Step by step guide
Live Chat Support
Instant delivery
One time payment
FREE Updates included
The time has come to actively shape your financial future. Don't let this opportunity slip!
Frequently asked questions
Are you looking for additional evidence to support your decision?
Are you new to the world of investment and trading?
No problem! With our AI, you don't need any prior experience to start reaping the benefits. Our software is 100% automated, making it easy for anyone to use. Plus, when you purchase, you'll receive a comprehensive video tutorial walking you through the simple installation process. And if you ever need any assistance, our dedicated support team is always here to help you. With Alchemist, all you have to do is sit back and let the software do the work for you. Start seeing returns on your investment without any prior experience today!
Can I trade on the same account?
No, we do not recommend combining our Software with other strategies.
Can I use any broker?
Yes of course, you are allowed to use the broker of your choice. But when it comes to selecting a broker for your trading needs, it's important to choose wisely. With so many options available, it can be difficult to know which one is right for you. However, we want to make the decision a little easier for you. We highly recommend the broker that we use and have personally vetted. Not only have we found them to have competitive spreads and low fees, but our software has also been tested and proven to work seamlessly with their platform. Trust us, your trading success is worth the extra effort in finding the right broker. Let us guide you to the best choice for your trading needs.
What is the minimum investment?
You can already start with an investment of 500 €, for this a so-called CENT account is required.
What is the average drawdown?
The average drawdown is about 1-3 %, the maximum drawdown has also been higher. On MyFxBook you can find a verified track record where you can see the balance and equity curve.
Can i change Trading Account? For example, if I want to switch from a demo account to a live account?
Per purchase, you acquire the right to use the software on one account. But of course, you can easily connect another account at any time. If you want to test the software on a demo account in the beginning and then switch to a live account, that's no problem at all. To verify another account, you can just go to our tutorial page, there we will explain you exactly how to transfer the license.
Where do I deposit my funds?
You don't have to worry about this. Of course, you don't have to transfer your startup capital to us. You can use the broker you trust, we only provide the software.
Which leverage do I need?
You need a leverage of 1:200.
Live trackrecord and backtest
As you will see in our backtest and live track record, we have come through several very strong fundamental events with ease.
In our 8-year performance, we had, among others, two polarizing elections in the US, the EU exit of the UK (Brexit), a global pandemic with several lockdowns, and even a war situation in Russia and Ukraine.
Of course, all of these events were profitably handled by our software. Although one event was reflected in a drawdown, this situation was also closed profitably.
The live track record gives real time insights into Alchemist's performance. Visit our CTO, Johannes Pichler's profile via the given link to view three distinct track records, each corresponding to a new software update. We keep separate records for each update to easily comprehend our improvements. Keep in mind the first version of the Alchemist, which was live until November 2022 had a slightly higher Drawdown. With the second and third update, we could reduce the max Drawdown significantly. 
And with this link you can view the backtest to take a closer look at the performance from 2015 to 2022.
What are you waiting for?
If you have any further questions, please feel free to contact our live chat support.
The average response time of our support via Telegram is 10 minutes.
Available from Monday to Sunday, from 09:00 a.m. to 08:00 p.m. (CET).
Now is your chance to get started. All you need is Alchemist. The choice is yours.
Do you want to take control of your financial future? Escape the rat race? And have more time for the important things in life?
Then make your decision now!